The window on the world of... The New Parkway Players!

Click Here for Chris' Principles of Improv (Word Doc)

Upcoming Shows! • January!
Watchung Arts Center
Saturday, January 13, 8PM
$7 Admission
18 Stirling Road, on the Watchung Circle
Watchung, NJ 07069
Call 973 727-7134 for Reservations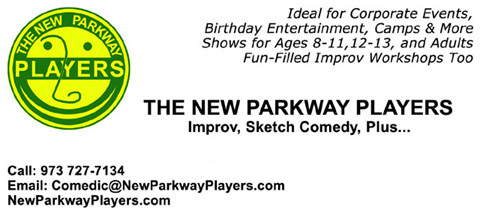 The New Parkway Players

Dot, Delia Quinn, Daniel Cohen, Christopher Hoyle

Improv Comedy NYC, NJ and Elsewhere!

Call Chris on the New Parkway Players Hotline at 973 727-7134 for More Information!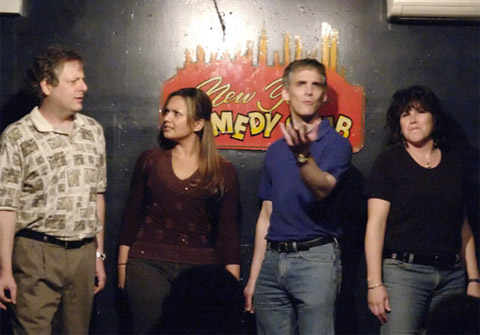 Click Here for More Scenes from Prior Shows)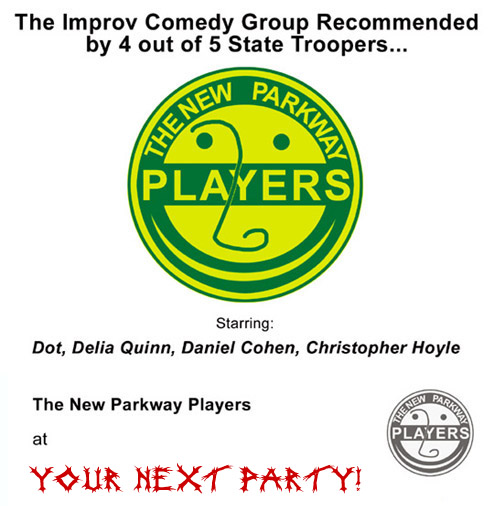 Email Chris • Surf to ChristopherHoyle.com
Important Information!
Click for Chris' Acting Resume (Word Doc)